Here is quick post on the status of construction. Framing is at about 90% complete, and the project stands at about half way to completion.

The canopy is fully framed. Roof slope and plumbing on interior wall pending.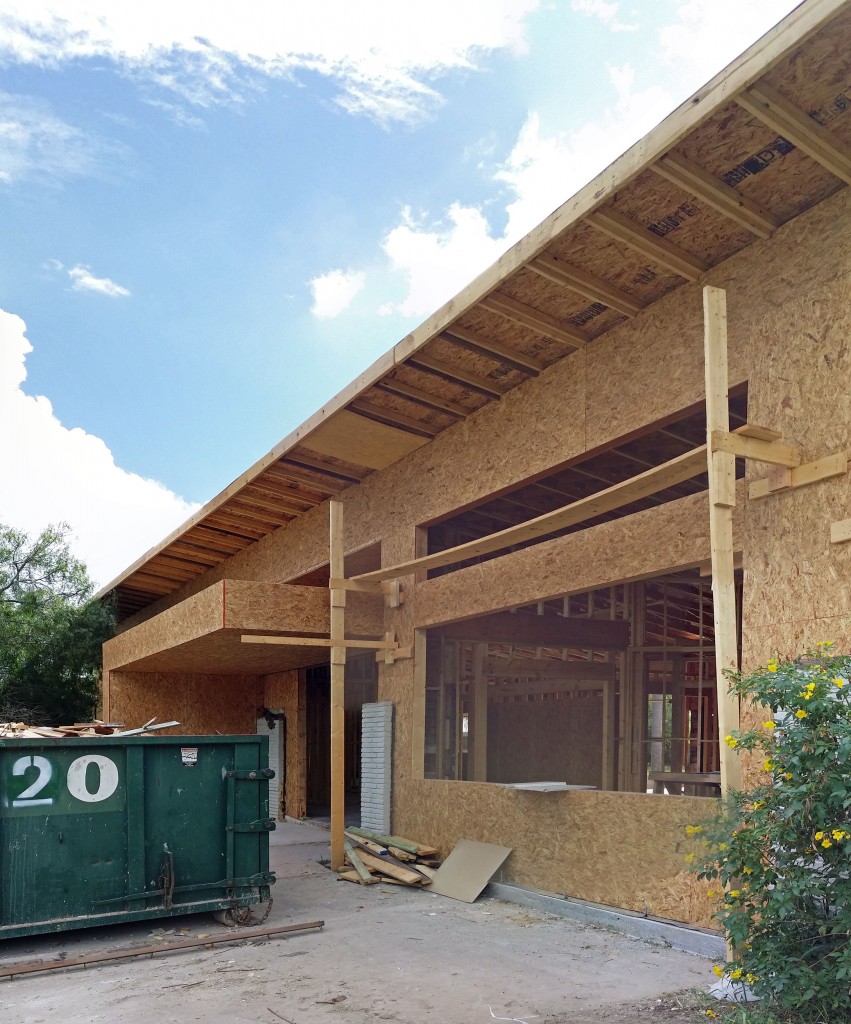 Notice the very large window and clerestory at main conference.
You can see the glue lam protruding back into the building as the entry expresses the dramatic cantilever.A sample of the batton board under eave is in place, but not stained.
We reduced the window sizes in the back offices to 52×52 and the header height of executive office has been lowered to 8 ft.
Main Lobby: Sheathing under canopy and around clerestory.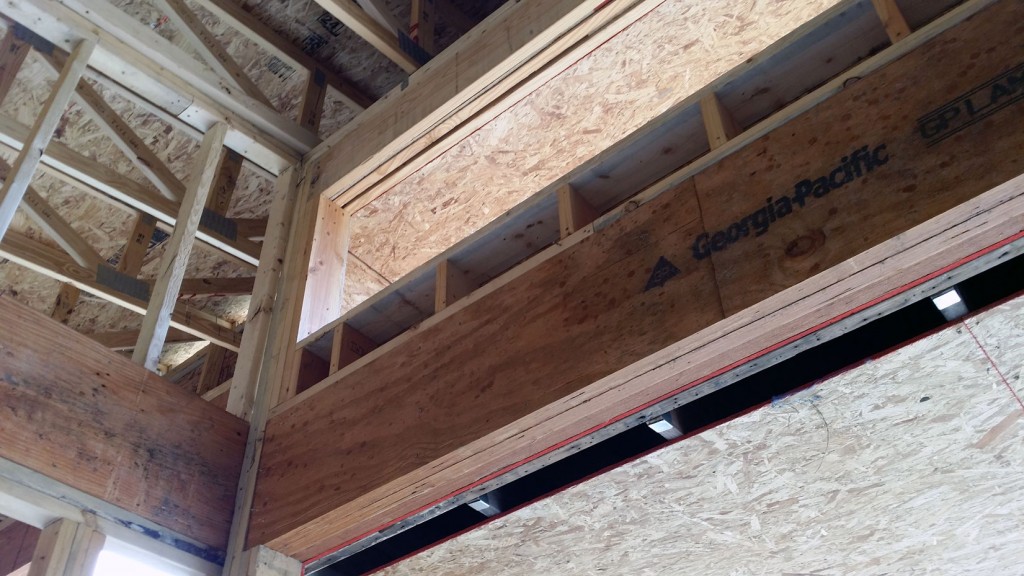 Two sets of beams span the main lobby at the store front.
Main Conference Room: Framing and sheathing of built out feature wall. Notice the old board sheathing still in tact.