We just wanted to send a special thanks to RGV Beyond Arts & More Magazine, a great resource for discovering about innovative art and artists throughout the South Texas Community. The article discusses a bit about the design process behind our design for the Escamilla Law Firm, the subsquent AIA Honor award. The article also discusses the history of the firm which dates back to when Christopher Garza, the founder and principal of firm begin working with his father Pete Garza Jr. PE when Pete was the MEP partner with the Gomez Mendez Saenz architecture office in Brownsville.
We appreciate the time and effort by Sarah Gonzalez and her team to produce the write up. You can read the magazine edition in it's entirety here.
Also, we are very thankful to Omar Landeros for the photography.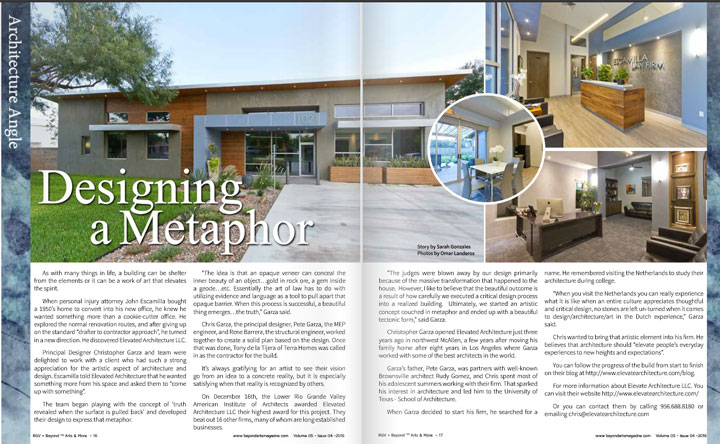 Here is the link to the magazine website.